The Hope Center Staff
The Hope Center's clinical staff at The Hope Center are licensed, experienced, compassionate psychological and counseling professionals who are committed to fulfilling God's call on our own lives by bringing out the best in our clients and making a difference in our community.
Beverly Smallwood, Ph.D., Psychologist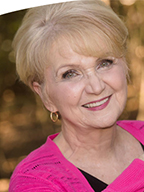 Founder and CEO of The Hope Center. Author, This Wasn't Supposed to Happen to Me: 10 Make-or-Break Choices When Life Steals Your Dreams and Rocks Your World
Dr. Bev Smallwood is the Founder and CEO of The Hope Center, having established this clinic in 1984. Prior to going into private practice, she worked for five years in community mental health and taught one year in the Psychology Department at the University of Southern Mississippi. Before she went to graduate school, Bev was an elementary school teacher for six years.
Bev's graduate training, continuing education, and experience with literally thousands of clients over the years have prepared her to work effectively with most mental health and relationship issues. She works more often with adults than children. She specializes in facilitating the recovery of clients who have been through major disappointments, setbacks, and personal tragedies.
In fact, Bev "wrote the book on it." Her latest book (Thomas Nelson Publishers) is entitled, This Wasn't Supposed to Happen to Me: 10 Make-or-Break Choices When Life Steals Your Dreams and Rocks Your World.
In addition to her work in the clinic, Bev provides keynote addresses and conducts seminars, nationally and internationally, for professional associations, corporations and businesses, religious organizations, and government agencies.
Amanda Heitmuller, LCSW
Licensed Clinical Social Worker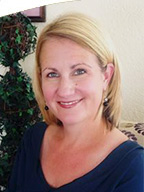 Amanda brings years of experience to her role as a Clinical Therapist at The Hope Center. Amanda has been a member of The Hope Center team since 2014 and has worked with children, adolescents and families in a clinical setting for 20 years. She is often appointed as a non-biased Court-Ordered Counselor/Friend of the Court with legal family matters. Amanda provides these families with individual and family counseling as well as co-parenting counseling. Amanda can be called to testify about her clinical impressions and observations. Amanda also brings years of experience in providing home studies for private adoptions as well as post-adoption counseling.
Amanda's clinical therapy approach is in conjunction with The Hope Center's holistic approach. Amanda is most passionate about helping families unite and heal and about helping all clients achieve their personal best. Amanda understands there are times in our lives when we all need a listening ear as well as action coaching.
The Heitmuller family moved to Hattiesburg in 2009 when her husband, Frank accepted a position as Professor of Geology at The University of Southern Miss. They have one daughter, Olivia, who attends Sacred Heart Catholic School. The family are also members of Main Street Methodist Church. They enjoy hiking and kayaking in their free time.