The Hope Center's clinical staff at The Hope Center are licensed, experienced, compassionate psychological and counseling professionals who are committed to fulfilling God's call on our own lives by bringing out the best in our clients and making a difference in our community.
Beverly Smallwood, Ph.D., Psychologist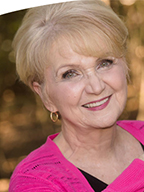 Founder and CEO of The Hope Center. Author, This Wasn't Supposed to Happen to Me: 10 Make-or-Break Choices When Life Steals Your Dreams and Rocks Your World
Dr. Bev Smallwood is the Founder and CEO of The Hope Center, having established this clinic in 1984. Prior to going into private practice, she worked for five years in community mental health and taught one year in the Psychology Department at the University of Southern Mississippi. Before she went to graduate school, Bev was an elementary school teacher for six years.
Bev's graduate training, continuing education, and experience with literally thousands of clients over the years have prepared her to work effectively with most mental health and relationship issues. She works more often with adults than children. She specializes in facilitating the recovery of clients who have been through major disappointments, setbacks, and personal tragedies.
In fact, Bev "wrote the book on it." Her latest book (Thomas Nelson Publishers) is entitled, This Wasn't Supposed to Happen to Me: 10 Make-or-Break Choices When Life Steals Your Dreams and Rocks Your World.
In addition to her work in the clinic, Bev provides keynote addresses and conducts seminars, nationally and internationally, for professional associations, corporations and businesses, religious organizations, and government agencies.
Ted J. Crawford, M.S.
Licensed Marriage and Family Therapist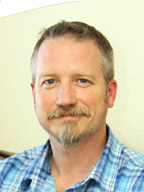 Ted Crawford brings a wealth of experience to his role as a therapist at The Hope Center. He has over 15 years of counseling experience with individuals (including children and adolescents), couples, and families. Beginning as a school teacher and Youth Court Counselor, Ted has since served as a Clinical Therapist, Group Facilitator, and Team-building leader in several inpatient and outpatient settings for a local Behavioral Health organization. During this time, he has also taught courses in Marriage and Family and Child Development as
an Adjunct Instructor at the University of Southern Mississippi, led an Anger Management/Domestic Violence Intervention Program for a local Family Shelter, and given presentations on a variety of topics to professionals as well as the general public.
Currently, Ted also works as an Employee Assistance Program Therapist for Forrest General Hospital, City of Hattiesburg, and several other organizations. In that capacity, Ted counsels employees and their family members on a wide range of issues related to Stress, Depression, Anxiety, Anger Management, Addiction, Marriage/Family Conflict, Parent-Child Relations and Grief/Loss. A particular area of interest and training is the myriad of problems related to Anxiety: Panic Attacks, Generalized Anxiety, Obsessive-Compulsive behaviors, Post-Traumatic Stress Disorder, and other trauma-related issues. Ted has been
trained in the use of EMDR, an extremely effective therapeutic technique for individuals trying to cope with, and remedy these problems. Ted approaches treatment holistically, paying helping people explore how they function in the marriage, family, and community contexts in which challenges occur.
Amanda Heitmuller, LCSW
Licensed Clinical Social Worker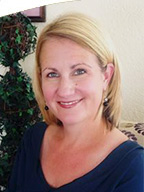 Amanda Heitmuller bring years of experience as her role as a Licensed Master's Level therapist to the Hope Center. As an LCSW who has extensive experience providing clinical counseling to youth and families, she also has years of experience in adoptions and providing post-adopt services. Amanda earned her Bachelor's of Social Work from Florida State University and a Master's in Social Work from Florida International University.
Amanda's experience is unique in that she has worked with both child, adolescent and the parents (primarily in the area of abuse, neglect of the child, and the emotional/ behavioral affects that follow the maltreatment). Amanda's diverse professional experience includes clinical supervision of a large foster care and adoption program, work as an individual and family therapist, and parental assessment and parenting training. She has also provided group therapy as a facilitator focusing on loss and grief, adolescent anger management, and divorce recovery for the child.
She also has had the role of outreach public relations liaison and a Field Placement Supervisor for BSW and MSW students at various CSWE accredited colleges. Over the years, Amanda's most rewarding professional experiences have been providing play therapy to youth, adolescent, individual, and group counseling as well as assisting children in achieving permanence with their forever family. Amanda's therapy is in conjunction of the Hope Center and the holistic approach.
Amanda, her spouse Frank, and their daughter Olivia moved to Hattiesburg five years ago after Frank accepted an opportunity to be an Associate Professor in Geology at USM. Outside of work, Amanda enjoys spending time with her family and doing outdoor activities such as running, camping and kayaking.
Heidi Pitre
Coordinator of Client Services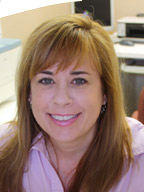 Heidi helps to manage the practical realities that enable the clinicians to provide excellent care for our clients. She's one of the go-to persons for Hope Center information, business transactions, scheduling of client appointments, arrangements for speaking engagements, and any question or concern you have about our services. She always has her ear to the ground for creative ways to improve the flow of our services.
A talented artist, Heidi also does logo and design work for us. In her "non-Hope Center life," Heidi is an award-winning artist who is renowned for her portraits of people, small pets, and horses. She holds a Bachelor of Fine Arts Degree from the University of New Orleans.
Kelly Burrell
Office Assistant and Editor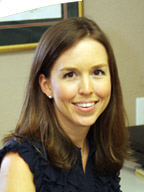 Kelli attended North Georgia College, where she studied English and journalism. She then enrolled at Florida State University. There she earned a Master of Arts degree in Rhetoric and Composition while teaching undergraduate courses in writing and working as an editor for the Florida Department of Law Enforcement. Upon graduating with honors, she returned to Georgia to teach high school English at her alma mater, Southland Academy. After two years there, she married her husband, Britt, and moved to Hattiesburg, where she now works at the Hope Center. Kelly enjoys gardening, crocheting, writing, and traveling. She was born and raised on a farm in Smithville, Georgia.